Surveyo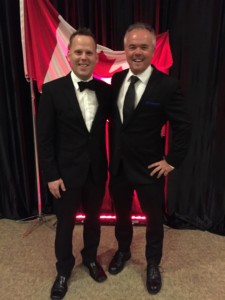 rs on Site is proud to have been honoured with the BizX 2016 "Land Surveyors Who Go The Limit" award.
This award was presented to a "Land surveying company who does as much as possible for their customers: residential property boundaries; land developers and industrial clients for new buildings."
We were nominated and voted for by members of the community.
We recognize that this a great opportunity to thank our clients. We hope to continue to exceed expectations in our industry and meet the surveying needs in our community.
We work hard daily to fulfill the statement in the award: "Do as much as possible for our customers".
The BizX Awards Gala was held on November 18, 2016 at the St. Clair Centre for the Arts. The presentation was broadcasted live on Cogeco TV.
Look for the SOS biography in the November/December issue of the BizX magazine. http://bizxmagazine.com . Again, thanks to the community for voting for us this year.